RUAG
Webdesign, Responsive
As part of my time at Namics I got the chance to design their responsive website in collaboration with my art director. My art director stood for the first draft of the concept and thereafter I took over to create the overall feel with all the needed components. RUAG is developer and supplier of technology applications in space to aviation to security and defence. With such a broad offer the website had to get a really thought through navigation to guide the user to the desired information.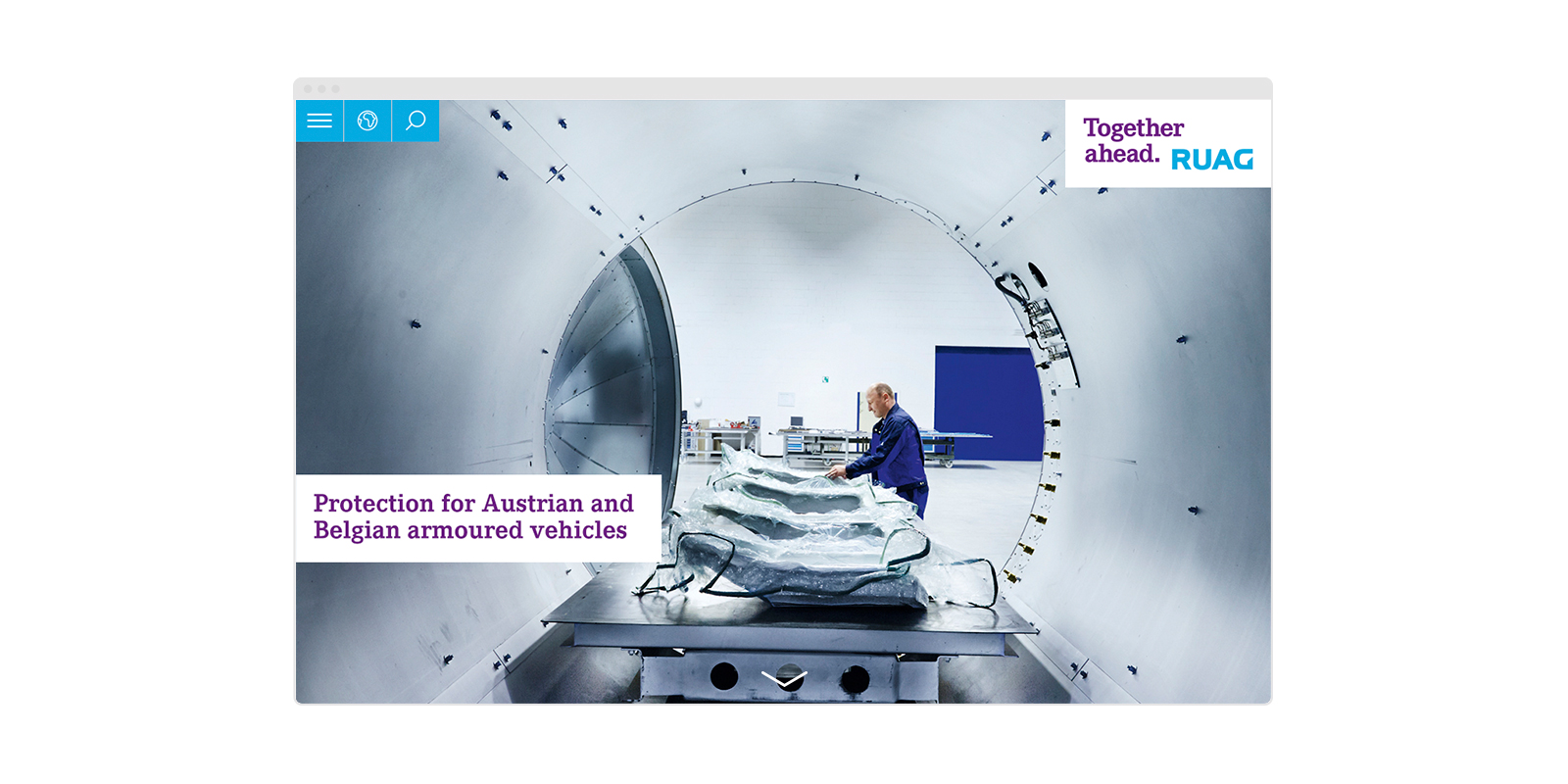 Landing page has a vast variaty in images changing from their three main production categories.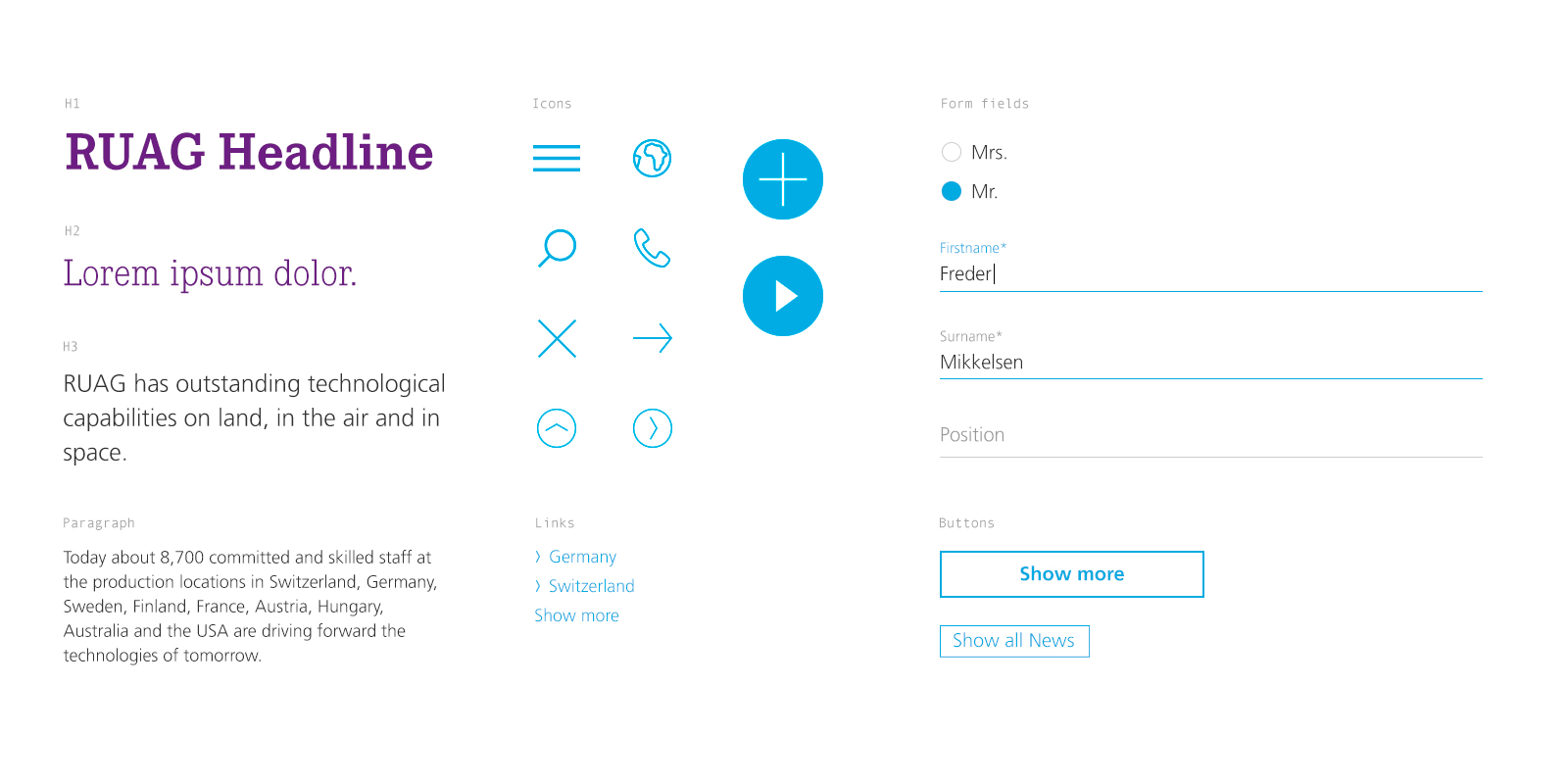 This is snippet of the designed components and typography there was made for the website.
For mobile the same main navigation was used to stay familiar to the user and keep the look and feel.